The Woods Hole Science Aquarium is a small public aquarium that displays approximately 140 species of marine animals found in Northeast and Middle-Atlantic U.S. waters. The aquarium is designed for self-guided tours of the main exhibits and a behind-the-scenes look at aquarium operations.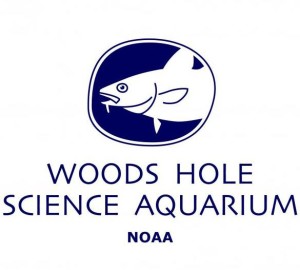 The Woods Holes Science Aquarium  is the country's oldest marine aquarium. It is owned by the federal government and operated by NOAA's National Marine Fisheries Service, in partnership with the Marine Biological Laboratory. The aquarium is a federal building and admission is free; however, they  welcome donations.. This  place was designed for kids with a great seal feeding experience and the opportunity to get behind the tanks and see how the fish are cared  for
Other aquarium features include
Non-releaseable harbor seals
Animals of the Northeast and Middle Atlantic waters
Exhibit cases with bones, skulls, and teeth
Information about marine animals, marine environments, endangered species, marine science, and resource management issues
Touch tanks where you may find lobsters, tautogs, quahogs, horseshoe crabs, spider crabs, sea stars (starfish), and hermit crabs
Visitors are allowed behind the scenes, where they can watch the staff feed animals, clean tanks, and work on the life support systems.  A visit to the Woods Holes Science Aquarium is great activity to do while your family is visiting the Cape this summer on a rainy day.
open 11 AM to 4 PM, Tuesday through Saturday, year-round.