Kick off the Christmas season on Cape Cod  at the Winter Wonderland at Tihonet village market in Wareham MA this weekend  Saturday December 3rd and Sunday December 4th from 10-3pm.   The theme will be Elf on the Shelf!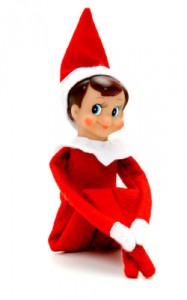 There will be free  Winter Wagon Ride through the cranberry bogs and try to find the magical elves hiding in the Elf Houses. Stop by Tihonet Village Market or the Old Company Store to hop on the Wagon. Enjoy the sounds of holiday music as you ride "over the river and through the woods" to the other location. You can then continue back to your starting point, or disembark for some special holiday shopping. Sing carols and hear the story of how Santa really knows who has been naughty or nice.
Free hot cocoa, cookies and fun gifts for all kids! The little elves have left fun projects for the kids to do at both locations while the parents do a bit of holiday shopping!
Fun with the Elf on the Shelf at home ideas
Do you have   Elf on the Shelf at home?  Here are some fun ideas for Elf on the Shelf
Chef Elf – Hanging out in the kitchen and a bag full of reindeer food.
Snowy Elf – Elf sitting on the window ledge sprinkled with coconut or white rice  to look like snow.
Candy cane Elf – Hang candy canes from the chandelier or the Christmas tree  then have the elf hanging from a candy cane.
Reading Elf – Elf wearing  doll glasses reading a book.
High-flying Elf –  attach the elf to a balloon and let him float around all day.
Dressed up Elf –  I was going to make the elf wings or a cape.
Stocking Elf – Put the elf in your child's stocking w/ an early treat hanging out.
Tea Party Elf – Elf can have tea with Barbie, spider man, stuffed animals or your child's favorite  toys.
Chocoholic Elf – Elf sitting with an empty bag of M&M's or other chocolate treats