Here are the  Holiday Craft Fairs on Cape Cod If you know of a craft fair, please submit the details to Facebook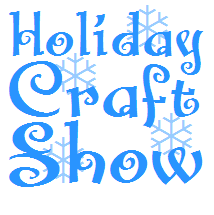 November 2012 Holiday Craft Fairs on Cape Cod
Saturday, Nov 3, 2012 10:00a to 4:00p  One of the most popular holiday fairs on the Cape. We have a fabulous mix of unique crafters, artists and great deals. Our cafe has award winning chowder and are raffles baskets are top notch.Join the craft fair for great shopping and just plain fun.
The Holiday Fair at Brewster Baptist Church on Saturday, November 3 from 9 AM to 3 PM has dedicated the entire proceeds of the Fair to Cape Cod Children's Place, Inc., Hospice & Palliative Care of Cape Cod – Alzheimer's Services, and Lower Cape Outreach Council, three local non-profit organizations here on Cape Cod. The Holiday Fair will display an array of Shoppes Featuring Handcrafted items, Books, Home Baked Holiday Goodies, including a "cookie buffet' and Candy, Attic Treasures, Yarn & Fabric, Dried Floral Arrangements, Themed Gift Baskets, Handmade Knitwear, Jewelry and Toys. A Silent Auction will accept bids for a great variety of goods and services – gift certificates, theater tickets, antiques, art and collectibles. Shoppers can begin their day at 9 AM with coffee and a muffin in the Coffee Shoppe and later have a delicious lunch in The Bistro from 11:30 AM – 2: PM.
Tuesday November 6th  9am-4pm What a great way to begin your holiday shopping. The Crafters at the BSC have been busy preparing their lovely handmade items to sell in support of the programs at the Barnstable Senior Center. Stop by for lovely knitwear, jewelry, afghans, scarves, hats, mittens, gift baskets and more!
Friday, November 16  3-8 p.m.  JW Cafe serving supper
Saturday, November 17   8:30 a.m. – 2 p.m.  JW Cafe serving Continental breakfast and lunch
Wreaths & Greens, Pies & Baked Goods, Canned Goods, Hand-Crafts, Jewelry, Books, Attic Treasures, Boutique, Men's Table, Christmas room, Silent Auction, etc.
Bring your children to the craft room!
The Cultural Center will be filled with gallery exhibits and work by some of the Cape's finest artisans, just in time for the holidays. A wonderful assortment of pottery, jewelry, glass art, fabric art, ornaments, paper art, turned wood, and much, much more. The event will open with a free reception on Friday, November 23 and will continue on Saturday the 24th, from 10am-5pm. No admission fee. See you at the Center!
You re certainly going to have a great day!! at the Down Cape Faire in Orleans, Ma. very soon check back for whos at the show and start your shopping list now! Handmade Gifts for you and yours and we are VERY affordable,our motto, something for everyone even if you only have a small sum to spend,that is what the the Down Cape Faire is all about! This Holiday Faire is being held Friday and Saturday, November 23 and 24 from 10-5pm both days Located on Rt28 at the Nauset Niddle School Gym just 1 mile south of the center of towm.Come out and see the assortment of holiday goodies and soon to be presents for your gift giving or perhaps just an early present for yourself Featuring Leather Hand bags, photography, folk art, jams, cookies, books ,jewelry,stained glass,floral and watercolors, small affordable hand carved decoys, the best handmade ornaments on Cape Cod for your holiday decorating. Make this show a new holiday tradition with relaxed shpping right in your own back yard.
Saturday, November 24th from 10 am to 2 pm Traditional Christmas Fair with wreaths, bake sale, gift baskets and lottery tree, craft fair, lobster rolls and chowder.
December 2012 Holiday Craft fairs on Cape Cod
North Falmouth Congregational Church Christmas Fair and Lobster Roll Luncheon
Saturday December 1st  8;30-2pm Church fair with luncheon, Christmas items, Attic Treasures, Baked goods, Jewelry, Silent and Basket Auction Items and more. Snacks and coffee served all morning, lobster roll and chowder luncheon served 11-1. Our Church Thrift Shop will be open next door from 9-12.