Osterville Village's Fall Festival Day will be held on Saturday October 13th.  It is a great day to get into the fall spirit on Cape Cod and enjoy the local merchants and restaurants in Osterville MA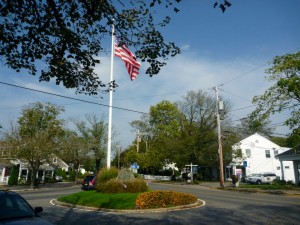 Highlights of the day include
9:00 to 2:00: Osterville Historical Museum Farmers Market. 43 Parker Road.
Also ~ Free Children' events including Sailor's Valentines workshops, Nautical knot tying, and
Detective Club Treasure Hunt.
1:00 "Finding My Roots: A Genealogy Journey" in the Wianno Senior Shed.
11:00 a.m. police k-9 dog demonstration by the Barnstable police department, on
the Osterville Library Lawn, 43 Wianno Avenue.
Musical Events:
ROB WARREN will play in front of "KITCHEN & BATH DESIGN, 866 Main St. – 10:30 to 2:30.
ORGAN MUSIC by RUTH WEAVER of Sandwich outside the "OSTERVILLE CHEESE SHOP",
29 Wianno Avenue from 10:00 to 3:00.
Children's and Family Activities:
BOUNCE HOUSE/MOONWALK, 10:00 ~ 4:00, between "Circle Square", 832 Main St. and the
"Baptist Church"
FREE HORSE-DRAWN CARRIAGE RIDES – loading at "Rockland Trust bank ", 22 Wianno Ave.
(Sponsored by the Osterville Village Association).
PUMPKIN DECORATING CONTEST 10:00 ~ 3:00 at Osterville House & Garden Shop, 846 Main
BALLOON TWISTER FIGURES and FACE PAINTING
Food!!
CREATIVE CLAMBAKES will be selling fried dough, hot dogs, hamburgers & chowder at 11 Wianno Ave.
DON'T FORGET TO VISIT ALL OUR VILLAGE RESTAURANTS FOR THEIR "FALL FESTIVAL SPECIALS":
OSTERVILLE VILLAGE CAFÉ, 3 Wianno Ave. ~ WIMPY'S RESTAURANT, 752 Main St.
OSTERVILLE CHEESE SHOP, 29 Wianno Ave. ~ SWEET TOMATOES, 791 Main St.
EARTHLY DELIGHTS, 15 West Bay Road ~ FANCY'S MARKET, 699 Main Street
DUNKIN DONUTS, 792 Main St. And ~ in the evening FIVE BAYS BISTRO, 825 Main St.
GONE CHOCOLATE, 856 Main St. ~ be sure to take time out for their great ice cream!