Check out the 2016 Easter Brunch and Dinner guide on Cape Cod
Easter  is wonderful time to celebrate family and love. Here are some of the restaurants and hotels on Cape Cod   that will be offering Easter brunch or Easter dinner on Sunday March 31st 2013 .  Additional places will  be added as restaurants update their websites.     Most of them do require reservations.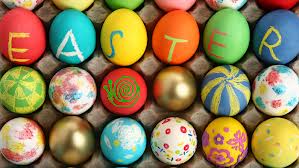 Holiday Sunday Brunch comes complete with a meat carving station, home made specialty breads, award-winning soups and chowders, fresh seafood items, like Seafood Newburg and Baked Scrod stuffed with lobster, shrimp and scallops. Italian or Mediterranean pasta, "dishes of the day," home fries and vegetables, pancakes, French toast, quiches and tarts and delicious Inn made desserts. Brunch also offers a medley of fresh fruits and salads. Also included: freshly scrambled eggs, crisp fried bacon and breakfast sausage. 10am -12:30pm  reservation only!
Sunday, March 31 2013, 11:00am – 7:00pm
We will be open on Easter Sunday and the Special Menu is coming
Breakfast .8am-10:30. Dinner off menu starting at 11:30 until 6 pm. Varied menu with Appetizers, Salads, Entrees and Desserts available. Childrens menu also available. THINK SPRING! Reservations recommended!
We will be seating  on Easter Sunday, March 31st, 2013  from Noon until 6:00 PM
Reservations suggested
You can reserve by calling 508-833-1184   or here online
Serving our   Full Dinner, Children's & Beverage Menu  plus the specials below
Fresh "Bee~Hive Made" Corn Chowder 3.49
Spring Salad of Mixed Greens with Candied Walnuts,
Fresh Strawberries, Blueberries & Crisp Green Apple
with Local Honey Elderberry Dressing 6.99
"Bee~Hive Made" Gnocchi in Four Cheese Cream with Chopped Roasted Hazelnuts 8.99
Ideal as an appetizer or with Soup or Salad
******
Sugar Baked Ham with Marsala Sauce,
A festive Easter Buffet In the Elegant Ballroom at the Cape Codder Resort & Spa
Serving 11am until 2 pm Adults $27.99 • Children under 10 $12.99 Children under 4 $7.99 plus tax & gratuity Make reservations today
Special Easter menu on top of the regular menu
Join us Easter Sunday for brunch being served from 10 a.m. until 2 p.m.  Call us today to make your reservations.
Make your reservations  on the Cape Cod  for Easter Dinner at the Seacrest  Starting at 12:00 PM
Ending at 4:00 PM  $47.00 per person* Children 12 and under $19.00 per person*
Easter Dinner is served from 1 – 5 pm.  Specialties include Prime Rib of Beef, Native Scallops, Leg of Lamb, Ham and Sole Meuniere.
Make your reservations for dinner  Sunday, March 31, 2013  2 P.M. to Close. Many special dishes
Serving Easter brunch from 11-3pm
Adults ~ $18.95
Children (12 and under) ~ $9.95