Mother's Day brunch is wonderful time to celebrate family and love. Here are some of the restaurants and hotels that will be offering Mother's day brunch or dinner on Sunday May 12th 2013   Most of them do require reservations.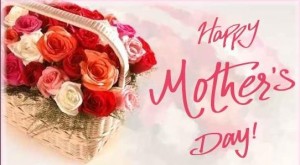 Mothers Day Brunch located at the Holiday Inn Falmouth
Sunday, May 12th  11am-3pm
$18.95 per Adult // $9.95 per Child
Menu Items:
Carved Ham, Carved Roast Beef  and Broiled Fish  Rice, Pasta and Vegetables
French Toast, Waffles and Pancakes  Eggs Benedict and Scrambled Eggs
Bacon, Sausage and Home Fries  Call today for Reservations
Creative dinner menu 11:30am to 6:30pm Reservations recommended!
This year we will serve Mothers Day as a buffet style meal with some special desserts!
Menu
CF Farm Field Salad  Curried Potato Salad  Tropical Fruit Salad  Mexican Bean Salad  Broccoli Quiche Everything Pizza Vegetarian Chili Seafood Chowdah Vegetarian Lasagna Jamaican Jerk Chicken Macaroni and cheese  Rice and Beans   Steamed Vegetable Medley
Coffee/Tea/Iced Tea/Lemonade and for Dessert – Bread Pudding and Apple Crisp
Children over 10 yrs and adults: $18.95
Children 4-9 yrs old: $10.95
Children 3 yrs and less : Free
All prices are subject to a 7% Mass meal tax
Call For Reservations
BUFFET
A Festive Buffet including:
• Chicken Verdicchio, Grilled breast with artichokes, mushrooms and herbs
• Baked, Stuffed Haddock, with Lobster Sauce
• Vegetable Ravioli • Potatoes Gratin • Herbed Rice Pilaf
• Fresh Vegetable Medley • Spring Asparagus Salad
• Baby Spinach Salad • Field Greens Salad
• Raspberry Melba French Toast • Scrambled Eggs
• Organic Egg White Frittata • Bacon & Sausage
Carving Station:
• Carved Prime Rib of Beef
• Carved Baked Ham Served with Honey Mustard Sauce
Lavish Dessert Table:
• Chocolate Mousse Parfait
• English Trifle
• Assorted Cakes, Tortes and Pastries
Adults $28.99 • Children under 10 $12.99
Children under 4 $7.99 •plus tax & gratuity
Join us for our Mother's Day Brunch Buffet, May 12th 
Mother's Day Buffet Menu
Served from 11:00am-2:00 pm Adults $38.95 Children $18.95  Take a look at our menu
Treat your mother to something special this Mother's Day with our creative Mother's Day Brunch at Ocean Edge. Sunday, May 12th seating 10 am – 2 pm. $59/person or $22/child ages 5-12 (children under the age of 5 are complimentary). Call for reservations 774.323.6013.