The 2013  Taste of Provincetown  will be held on Saturday July  20th  at 6pm at Provincetown Town Hall. . The food and wine inspired evening will feature delectable edibles from some of Provincetown's most exquisite restaurants.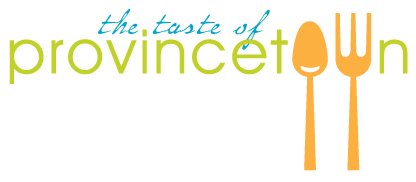 The following restaurants have already confirmed their participation –
Bayside  Betsy's
Central house at he Crown
Saki
Scotts Cakes Provincetown
Ten Tables
The Waterford Inn
Wired Puppy
Harbor Lounge
Celebrity guest Chef Tiffani Faison, contestant on Bravo's Top Chef and chef/owner of Sweet Cheeks BBQ in Boston, will be on hand to emcee and judge this year's Quickfire Challenge alongside the 2012 winner, Lucio Garnica, executive chef at Sage Inn and Lounge.
Three local chef's will face off in this year's thirty-minute, mystery ingredient cook-off. Want to rub elbows with Chef Faison and Chef Garnica at the judges table? One lucky raffle winner will join them to judge the challenge and vote on the winning dish. You can buy your raffle tickets in advance by clicking here.
Tickets are $125 and can be purchased here
Provincetown Town Hall, 260 Commercial Street, Provincetown, MA