Art's Dune Tours provides a fulfilling off-road tour experience to our family of visitors through the heart of the National Historic District of the Cape Cod National Seashore Park. They  strive to provide a great value, exceptional service and an informative, fun experience that our customers will cherish.  They  most satisfying reward is when our customers come back with their friends and family.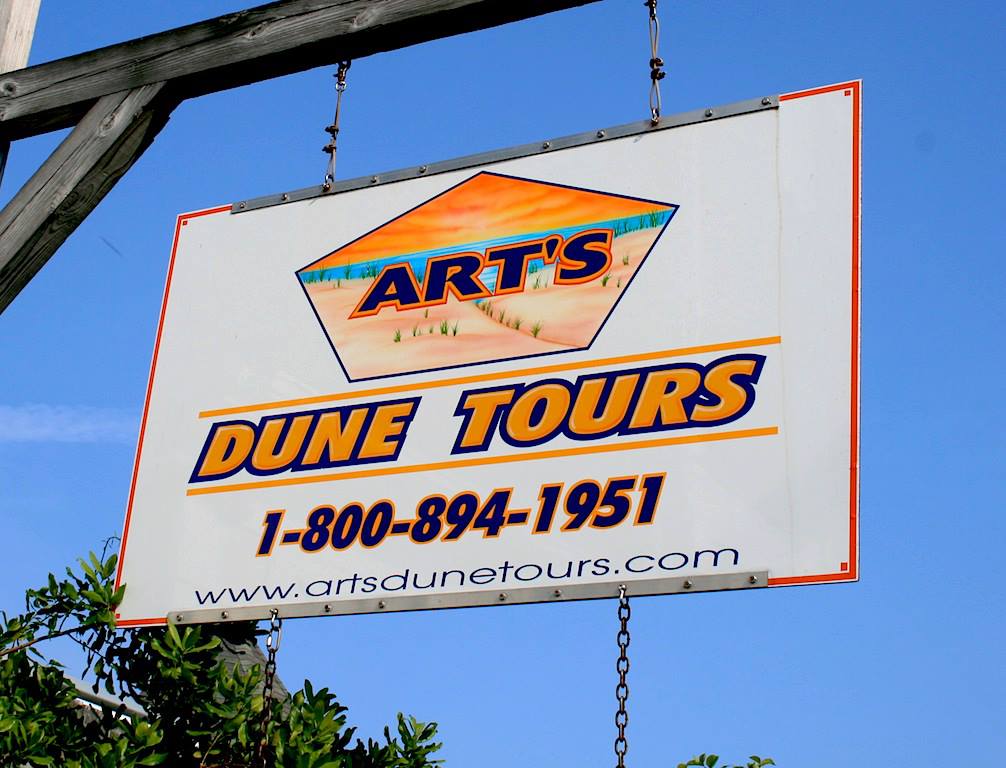 2016 openning day is April 1th
Daily Trips begin at 10 AM and ending with our special sunset tour at approximately 5:30 PM. We do request that you check departure times on the day of your tours for the exact time of your departing tour. Our daily trips are a one hour narrated tour through the historic sand dunes and National Seashore Park.
What Will I See On My Cape Cod Dune Tour?
Pass the remains of the Peaked Hill Life Saving Station and learn how the brave "life savers" enacted their heroic efforts to save the lives of thousands from the doomed shipwrecks! It is such a beautiful tour. You will be amazed at what you will see on our Cape Cod Dune Tours!
Fun and Safe For All!  The  Fleet of Suburbans are enclosed and air conditioned for a comfortable ride over the mountains of sand. Each vehicle holds 6-8 passengers
At certain times during the season, beach access may be restricted due to nesting shore birds and/or erosion.Trips depart daily at 10AM, 11AM, 1PM, 2:30pm and 4 PM. Reservations may be made.  Reservation online are $2.00 off.
LAND 'N LAKE (Includes Lunch)
(3.5-4 hr) • Adult $135/Child $85
– Learn about the history, ecology and geology of the lake
– Early morning extended dune tour
– Exclusive rafting excursion on Old East Harbor lake
LAND 'N SEA (Includes Dinner)
(Land 2 hr, Sea 3-4 hr) • Adult $225/Child $199
– Ocean fishing excursion with Chas'n Tails or on the F/V CeeJay
– Sunset Dune Tour
– Have your catch cooked for dinner at Mac's Seafood or order from their menu
LAND 'N SAIL (4.5 hr)
Afternoon Dune Tour/Sunset Sail • Adult $165/Child $155
Afternoon Sunset/Sunset Dune Tour • Adult $175/Child $165
– Combine a day of Dune Touring and Join Captain Chris for a Moment Sailing Adventure in Cape Cod Bay

ART W/ART'S
(6 hr – Tues/Fri Morning only) • Adult $190/Child $150
– Surf the turf while learning about the artists, dune shacks, history & culture of the Provincetown artists
– Watercolor painting class in the dunes with a local artist
– Painting adventure with PAINTING PTOWN at the Red Inn
– Take home two distinctive paintings
Everything you need will be supplied so just bring your creativity
SATURDAY NIGHT SUNSET SPECIAL ** (3 hr) • Adult $70/Child $50
– Join a group of fellow dune riders for a special sunset
tour w/a Cape Cod beach fire
– Bring your own snacks & beverages or choose from our dinner options
SUNRISE AMATEUR PHOTOGRAPHY TOUR
(3 hr – Mon/Wed only) • Adult $90/Child $90
– Early morning extended dune tour
– Photo opportunities of the ever-changing landscape
Standish street is in the center of All Tours Depart From
4 Standish Street
Provincetown near MacMillan Wharf.