Why not treat yourselves to Inn At Cape Cod in Yarmouth Port  New Years Eve 2015 Luxury Package. The elegant charm of our inn lends itself perfectly to a luxurious but understated ambience. Relax in one of our beautiful Luxury Guest Rooms/Suites and enjoy our creative breakfast cuisine each morning to set you up perfectly for your day spent exploring the festive delights of Cape cod's Historic District, here on Cape Cod Bay. There are museums, art galleries, antiques, quaint little shops, coffee shops to enjoy as well as The Cape's stunning natural beauty and sunsets at our local Grays Boardwalk. There are 3 high class restaurants, within walking distance, to choose from. Join us for Inn At Cape Cod New Years Eve 2015 Luxury Package.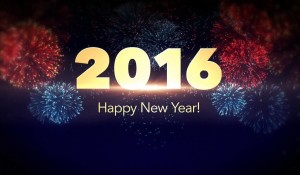 Arrive December 31st and stay for either 2 or 3 nights, and the following will be included:
A bottle of Gloria Ferrer "methode champenoise"
Extended breakfast on Jan 1st until 11 am
A one-hour couple's side-by-side massage at a luxury spa in Hyannis
Prices detailed below include the above package and the following:
A full creative breakfast for 2 each morning of your stay
24/7 tea, coffee and sodas
Afternoon freshly baked goodies
A welcome tray of snacks and spring water
ROKU media streamed TV including free movies, Netflix etc
Cable TV & DVD with access to DVD library
Unlimited secure Wifi, concierge and private parking
♦ Classic Queen: $739 for 3 nights ($917 VALUE) or $559 for 2 nights ($678 VALUE)
♦ Luxury Queen: $785 for 3 nights ($1037 VALUE) or $619 for 2 nights ($758 VALUE)
♦ Luxury Suite: $819 for 3 nights ($1098 VALUE) or $639 for 2 nights $798 VALUE)
Go on…………..spoil yourselves with Inn At Cape Cod New Years Eve 2015, a celebration to remember!
The Inn at Cape Cod
Innkeepers: Mike & Helen Cassels
4 Summer Street, PO Box 371
Yarmouth Port, MA 02675
508.375.0590
stay@innatcapecod.com