Easter  is wonderful time to celebrate family and love. Here are some of the restaurants and hotels on Cape Cod   that will be offering Easter brunch or Easter dinner on Sunday April 16th  Additional places will  be added as restaurants update their websites.     Most of them do require reservations.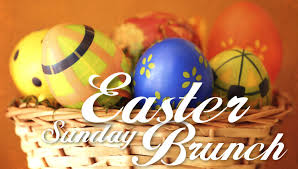 A festive Easter Buffet In the Elegant Ballroom at the Cape Codder Resort & Spa
Serving 10:30am until 3pm Adults $30.99 • Children under 10 $14.99 Children under 4 $8.99 plus tax & gratuity Make reservations today
Easter Sunday April 16 open at 11:00
We will serve our Three Course Easter Brunch Menu 18.95 Served 11:00 to 12:30 (menu below). Then we will serve our 3 Course menu starting at 12:30 till close (menu below). We will also serve our regular menu all day. Call for reservations
Enjoy Easter Sunday Brunch at the beautiful Sea Crest Beach Hotel located on Old Silver Beach. Seats are limited and reservations are recommended. Please call 508-356-2111 for reservations. $55 per person and Children 12 & under $22
Some of the entrees that we always offer are Leg of Lamb, Ham, Prime Rib, Seafood Broil, Scrod, Dill Salmon, Baked Stuffed Shrimp, Scallops and New York Sirloin.
Easter Dinner will be served from 1 – 5 pm. Enjoy our entire Dinner Menu as well as Specialties to be announced but you can always count on our Leg of Lamb, Native Scallops, Ham and Sole Meuniere.
Have you made your Easter Reservations with us ?  Call today to secure your spot !
Join us for Easter Brunch & Early Dinner Sunday April 16th 11am ~ 3pm
We are now accepting reservations for Easter Sunday April 20th, 2014. There are four available seatings starting at Noon. Please call 508-255-3400 to reserve. We look forward to celebrating Easter with you and your family!