In the summer of 1974, Sam's Seafood  opened its first restaurant in a tiny, former laundromat with six employees, ancient equipment, and no seating. But Sam had a dream and a secret recipe: Offer the very best local seafood available and serve it with friendly, fast service at reasonable prices.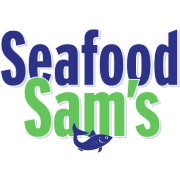 Since 1974 Seafood Sam's has been serving families just what they wanted. And now – with our menu expanded to over 100 items, friendly value pricing, large helpings, freshest ingredients and beautiful locations – we offer even more of what you want. Bring the whole family and enjoy our award-winning Cape Cod fare!
Here is some of the reviews
Seafood Sam's Sandwich -There's a lot to be said for an establishment that consistently delivers fresh, top-quality food in a familial atmosphere. The staff here is phenomenal and efficiently takes orders for long lines of customers, always with a friendly smile! Hint for visitors: if you want to order like a local, grab a menu before you get in line and choose your side beforehand (fries, rice or baked beans for lunch plates; same plus baked potato option for dinner; cole slaw, fries, rice or baked beans for sandwiches).
Literally everything on the extensive menu is amazing, but here are a few personal favorites:
-Fish tacos
-Seafood mac n' cheese
-Fried haddock or broiled salmon sandwich
-Fried chicken with side of mac
Sam's has a great gluten-free menu and is one of the few restaurants where my sister, who has a gluten allergy, can consistently go out to eat without worrying she'll have a problem. There's also something to be said for the fact that my grandfather, who is VERY particular about food and customer service and not afraid to complain if he's dissatisfied, has never had a reason to do so here. In fact, he would choose Seafood Sam's over any other restaurant for dinner.
I can guarantee you'll leave happy if you come to Sam's for a meal. And in the off chance that you don't, the managers and owner of the company will do everything they can to make it right.

Seafood Sam's Sandwich Have lived in Sandwich for 25+ yrs and Seafood Sams is the place to go for good natural seafood. Their clam chowder is outstanding as is their fish chowder. Their main dishes are extremely tasty, their side orders of fries, baked potato, baked beans, rice pilaf or the veggie of the day can change up your meal each time. The desserts – so very good. So this is the place to go for a great meal after a day at the beach, fishing, sailing or just enjoying your day.

Seafood Sam's Sandwich Good seafood, GREAT lobster rolls. The onion rings are done perfectly. It's a simple restaurant: one orders at the counter, then retrieves the tray of food to take to your table. But, the food is to die for. A wide-ranging menu, but if you're there only once, get the lobster roll. Or the Crabster Roll (half lobster meat and half crab meat). The lobster roll is the typical knuckle and claw meat, but nicely done on a toasted and buttered roll.

Seafood Sam's FalmouthStopped in for lunch on the good word of a friend — good advice. I had fish &chips and my husband had fried whole clams.and scallops. Two empty plates and full bellies. Washed it down with a Cape Cod Blonde. No frills, seat yourself, just great seafood and fast, friendly service.

Seafood Sam's Falmouth This place right here has me dreaming of fried scallops and clam strips all the way in Greensboro, NC (You can't get good seafood ANYWHERE down here.) Seafood Sam's is HANDS DOWN the best seafood on the Cape, always fresh, always delicious. And the team they have running that place is unmatched (Trust me, I was one of them ?) Let me put it to you this way….."If it ain't Sam's? Then it ain't Seafood!!!" Love every one of you guys.
Sandwich
Hours as of March 1, 2017
Sun-Th 11 AM – 8:30 PM & Fri-Sat 11 AM – 9 PM
Address: 6 Coast Guard Rd, Sandwich, MA 02563
Phone: (508) 888-4629
Falmouth
Hours as of March 1, 2017
Sun-Th 11 AM – 8:30 PM & Fri-Sat 11 AM – 9 PM
Address: 356 Palmer Ave, Falmouth, MA 02540
Phone: (508) 540-7877