Truro Agricultural Fair 2017 will be held on Sunday September 3rd  from 10-3pm.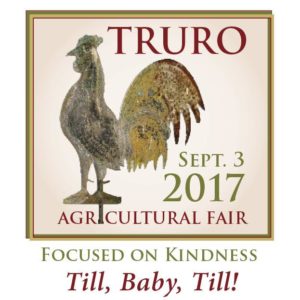 The Truro Ag Fair showcases the Cape's history, the foods currently grown and harvested, and connects the health of our local food system to our physical health, environment and future. Step back in time and appreciate all that the Cape has to offer: great food, great community and a gorgeous environment we all can support!
The fair is free and open to the public and includes harvest contests as well as pie-eating, pie-baking and barnyard beauty contests. BYO zucchini racecar for our 24' long Zucchini 500 racetrack (judging starts at noon)! Fiddlers bands play all day; we offer old-fashioned kids games and art-making tables, turnip and rutabaga bowling and lots, lots more.
Sustainable CAPE – Center for Agricultural Preservation & Education
8 Truro Center Road, Box 1004, Truro, Massachusetts 02666