If you are looking for a romantic night out for Valentine's Day weekend  or on the actual day Wednesday February 14th 2018 . Most restaurants do require a reservation!!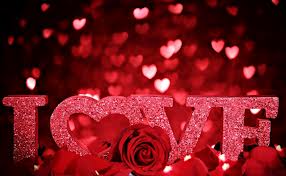 Here are the restaurants on Cape Cod that are having special dinners.
Celebrate Valentine's Day at the Daniel Webster Inn restaurant in Sandwich Ma.  Served from 4:30 pm
This Valentine's Day, there are three little words your sweetheart longs to hear, "Dinner At Joe's." Join us February 9th through the 14th, and celebrate with our Valentine's Chef's Specials.
We are now taking reservations for Valentine's Day dinner! There will be a special menu offered in addition to the regular menu. We look forward to seeing you!
Although it falls on a Wednesday this year, we WILL indeed be open on Valentines Day, call us to make your reservation for a delightful evening to share with your special someone, clink together two complementary glasses of champagne along with the finest cuisine prepared by Chef Christian Schultz. Also all the ladies get to go home with a long stem Rose! Let us make your night truly memorable, best wishes to all our guests 
❤️ your dedicated staff at L'Alouette.
1.508.430.0405 
💋
Liam Maguire's Irish Pub will bring on its annual "Dateless Dating Game Night" full of hilarity for all and budding romance for a few winning couples. Those interested in the ultimate in matching opportunities need only volunteer as bachelors and bachelorettes for the 12th Annual Liam Maguire's Dating Game, celebrated on Valentine's Day, February 14.
Reserve your table for you and that special someone. Full menu available, as well as Chef Nick's delicious Valentine's Day specials. ~Live Well, Eat Well, Be Social~